Are you scared yet? Are you angry yet? Are you ready to fight back yet?
Because there has never been a more important time to fight than now.
From across the US of A, only 48 hours after President-Elect Donald Trump's victory, came reports of attacks on marginalized communities from every corner of our broken nation. Shaun King has been sharing these stories all day, many of which were compiled here by Genius Senior Editor Insanul Ahmed. Here's just a fraction of what is happening in our country, from obvious Trump strongholds like Texas, to blue states like California:
https://twitter.com/KelliZoe/status/796442907096055819
Found on the campus of @UVU this morning.
Trump's first day.#TrumpsAmerica #TrumpsFirstOrder pic.twitter.com/lfYTwnUZOW

— ?Alex Peacock? (@frenchpeacock) November 10, 2016
https://twitter.com/ManikRathee/status/796408766518292480
This isn't limited to the so-called flyover states, or the usual places you'd expect. This has always been our country, from sea to shining sea, and the ugliness that marginalized communities have always known is finally being brought to light. Emboldened by their white supremacist President-Elect, the Ku Klux Klan is holding a victory rally.
If you witness racist, sexist, religious, LGBTQ, or any other kind of harassment, contact the Southern Poverty Law Center or the ACLU immediately. The SPLC is compiling reports here. If you're a white person, intervene when you see racist harassment. If you're a cis person who sees a trans person being harassed, speak up. Straight people, stand up for those of us who will be harassed for our sexual orientation. Speak up and fight the fuck back.
The KKK is ready to reinforce their vision of America. Are you ready to fight for yours?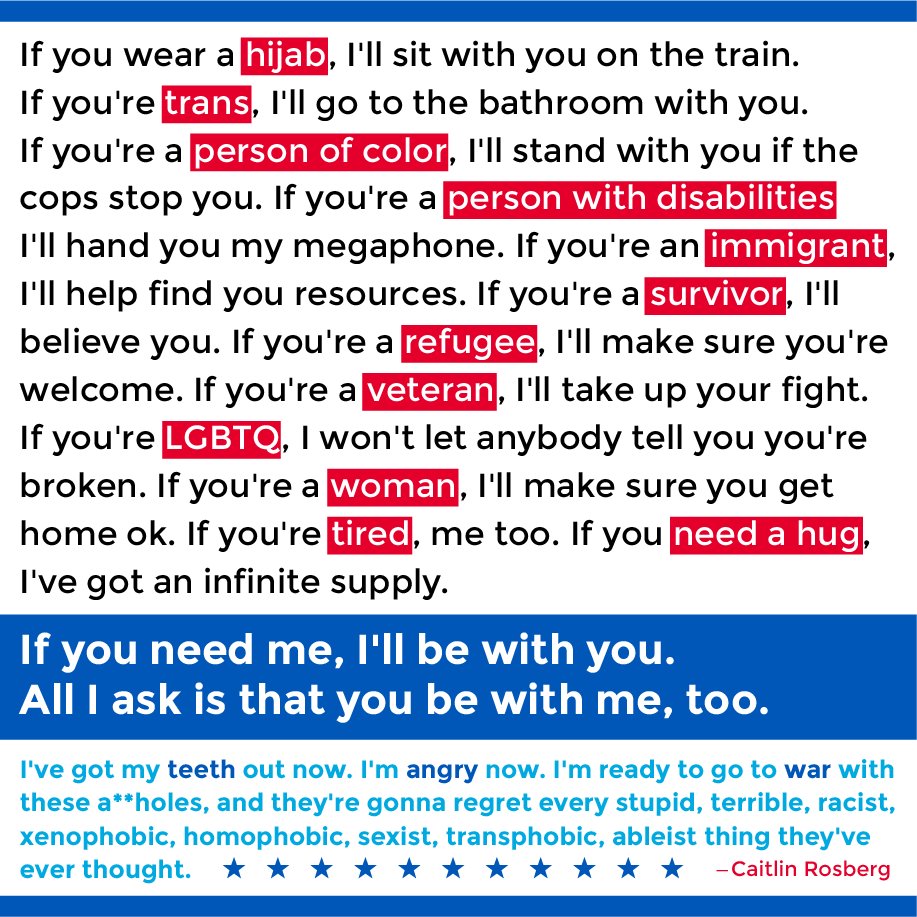 Featured Image via SPLC