Skepticism
Why COVID-19 May Have Killed My Office Hours…For the Better
I am a university professor. I have been at my current institution for almost 7 years. I tell you this to reassure you that what I am about to tell you comes with a fair amount of data behind it.
Up until this past semester, my office hours were probably the biggest waste of my time.
Now, that is not to say that I haven't enjoyed meeting with the students I have met with in previous years. I love my students. I became a professor because I love to work with them and watch them learn. They have been wonderful. We've had great chats about course materials and career plans. But these visits to my office hours were……sporadic. I hold a few hours of office hours per week and the majority of them have looked like this: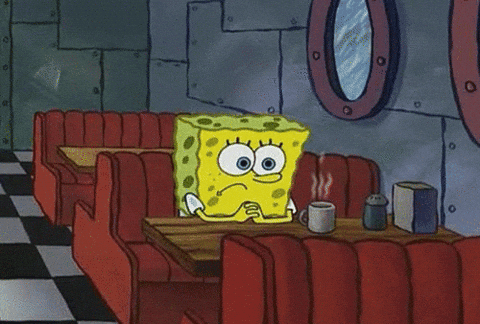 I'm required to have these office hours and to be available if a student has questions. Most of the time, I have just sat in my office working on some task.
And then COVID-19 came.
Last semester, my class transitioned in the middle of the semester to online learning. I teach in a flipped classroom, so I get to know my students very well. Their feedback suggests that they appreciated the flipped classroom format when we went virtual, but it was the second half of the semester. I didn't really keep track of my office hours attendance. I was just trying to survive. This semester, beginning completely online during a pandemic, I have noticed a distinct change in my office hours attendance.
Today, for example, I logged on to my office and found seven faces waiting for me. That's 1/5 of my entire class. They were engaged. They asked great questions. They discussed things with each other. This never happened in my office hours before the pandemic.
I asked them toward the end about their experiences with office hours. I asked them specifically, "Are you here because the material is harder to understand in an online class, because the office hours are easier to access, or some other reason?" The answer was overwhelmingly that the office hours were easier to access. They didn't have to walk across campus to ask a single question, but they could also hang out and hear what others had to say.
Altogether, this made me happy. Students are getting what they need and engaging with faculty. More students are engaging, and this gives me pause. If we go back to in-person teaching, how do I justify in-person office hours when my students tell me they are more engaged in this alternate format?
As a professor, there is no doubt that the pandemic has been hard. As an educator, I have to incorporate these data into my worldview. I'm not sure that I can justify going back to "in person only" office hours when so many more students are engaged digitally.
This may not be what we wanted, but this is a time to learn. I may never have purely in-person office hours again and I'm going to take full advantage of this opportunity to learn as much from my students as they are learning from me.