Feminism
Amber Rose Hosts Slutwalk LA, Gets Last Laugh Over Kanye
Hip-hop model Amber Rose hosted Slutwalk LA yesterday, further cementing my desire for her to be my fairy godmother. While many feminists (rightfully) have mixed feelings about Slutwalk, Rose's event seemed to be a huge step forward for the general concept of Slutwalk
I first head about Rose's event while live-tweeting How to Get Away With Murder. After Thursday's episode, Matt McGorry (my feminist mancrush/one of the stars of HTGAWM) tweeted at Amber Rose about the event and my interest was piqued (as it is with anything Matt McGorry). I had seen Amber Rose's brilliant "Walk of No Shame" video (also featuring Matt McGorry) on Funny or Die, but somehow missed that it was a promotion for the LA SlutWalk event:
Rose herself is no stranger to slut-shaming. The most notably egregious example came from none other than Kanye West, someone I more often than not find myself agreeing with. During a radio interview, West had this to say about his previous relationship with Rose:
"It's very hard for a woman to want to be with someone that's with Amber Rose — I had to take 30 showers before I got with Kim."
What the whaa?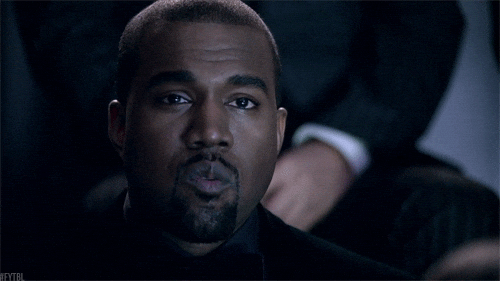 Luckily, Rose and her mother got the last laugh at SlutWalk yesterday:
It's worth noting that Slutwalk has received its share of fair criticism (and no, I'm not referring to the sentient trash cans at Breitbart).  Anita Sarkeesian has compiled a solid list of feminist critique of the event, and I think those critiques are worth a mention. However, Rose's event seemed like a step in the right direction, boasting a thorough harassment policy and up-front acknowledgement that slut-shaming "disproportionately impact[s] marginalized groups including women of color, transgender people and sex workers." In part of his speech, Matt McGorry acknowledged his privileged status when he stated, "We, the traditionally privileged, white male need to speak out about the injustices against women & women of color."
Slutwalk may not be perfect, but Rose's event seems to be a step in the right direction with its frank discussion of the intersection of race and gender inequalities. Future Slutwalk events: Take note!