People lost their damn minds when they learned Starbucks Pumpkin Spice Latte (PSL) did NOT contain pumpkin.  As it turned out, the key part of the Starbucks PSL is pumpkin spice, which is known as pumpkin pie spice in your market's baking aisle.  As many already knew, pumpkin pie spice is spices sans pumpkin.
What spices? McCormick's pumpkin pie spice contains cinnamon, ginger, nutmeg, and allspice. I'm sure you're thinking what I'm thinking…
What about apple pie spice?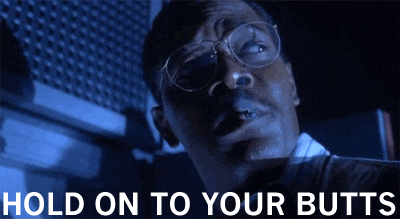 Apple pie spice doesn't contain one scintilla of apples.
True story. McCormicks' apple pie spice is spices sans apples.  In fact, apple pie spice is pumpkin pie spice minus the ginger.
I know, right? It's almost too much truthiness.
_____________
Featured image made by post author using PowerPoint clipart
Kerry Washington (of Scandal fame) gif from tumblr
SLJ from Jurassic Park gif from giphy
J Alexander from America's Next Top Model gif from lifeinprogress.ca