Science
Saturday Morning Breakfast Cereal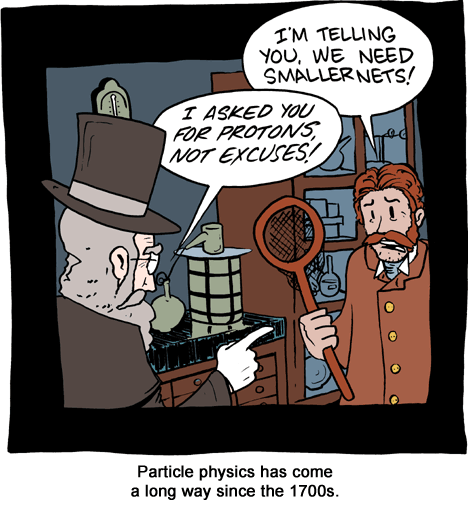 I love the webcomic Saturday Morning Breakfast Cereal, and recently artist Zach Weiner gave an interview to The Manitoban about combining the funny with the science. Here's an excerpt to convince you to go read the whole thing:
M.: Maybe your comics aren't the best example, but do you think that science humour can get people interested in science and inspired to do science?

Z.W.: To some extent. I think the way in which that works is less about inspiration and more about club mentality. I'm sure there are kids who read XKCD and really wanted to get the programming jokes, so they think "How cool would it be if I were a kid who understood all these jokes" and I think that's motivating.
PS: I just switched the blog over to Daylight Savings Time, which always results in a tiny amount of comment-order weirdness. Don't worry, it'll pass.