According to OK State Rep. Sally Kern, gays are a bigger threat to our nation than "terrorism or Islam." They are here, taking over our public schools, and our government and trying to indoctrinate our children as young as 2 years old.
[youtube:http://www.youtube.com/watch?v=tFxk7glmMbo]
(video here if it's not embedding properly)
When asked to apologize for her statements, she said, "Hell no, I gots me some First Amendment rights, too, yo. You're not the boss of me. You don't know me. I can say what I wants to say. I'm a Christian, and Jesus said when it comes to gays you gots to hate the playa and the game, dawg."
Ok, I paraphrased, but she did say she doesn't need to apologize.
But does she? Not really.
I kind of want to thank her. People like her and Phelps (whose site I will not link to) only help to promote the idea that the anti-gay movement is just bat-shit crazy. Really, who wants to be associated with an ideology that thinks two guys holding hands is a greater threat to the world than Al Qaeda?
If I had ever heard their statements out of context, I would just assume it was brilliant Colbert-esque satire.
Rather than trying to argue my point, I'll just give you a visual showing why her statements are more ridiculously hilarious than angering:
Al Qaeda: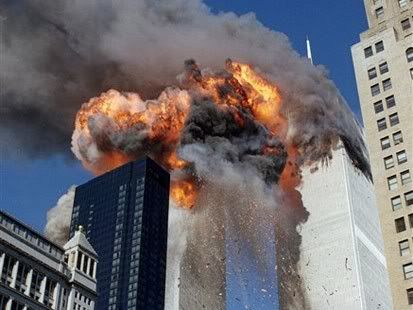 Worse than Al Qaeda?
Yeah, that's what she's saying. If only more people would repeat this sentiment… the world would quickly become more tolerant.